Individual Feedback Builds Stronger Skills

Our Mediumship Mentoring Circles are a safe, supportive place for you to practice making mediumship connections -- with your own loved ones or with others. More than "just practice," you'll get personalized, in-the-moment feedback that helps you grow.

We Are Specialists in
Teaching
Amy Utsman and Sharon Jones are full-time professional mediums with extensive teaching experience. Each leads their own circle, but they share similar teaching philosophies and methods.
Both will support and guide you, helping you to develop at your pace and level.

"A different kind of circle"

I've had some experience with a few spiritual development circles in the past, but Amy's and Sharon's circles stand out. They not only offer chances for practice, but they also give personalized advice and feedback based on your level of development.
Both Amy and Sharon, who are knowledgeable from years of experience, have been invaluable in helping me improve my mediumship skills. Each time we meet, I find myself learning, improving, and growing as a result of their guidance.
If you're looking to enhance your mediumship abilities in a welcoming and supportive environment, I highly recommend these spiritual development circles.
-- Juliet Bowen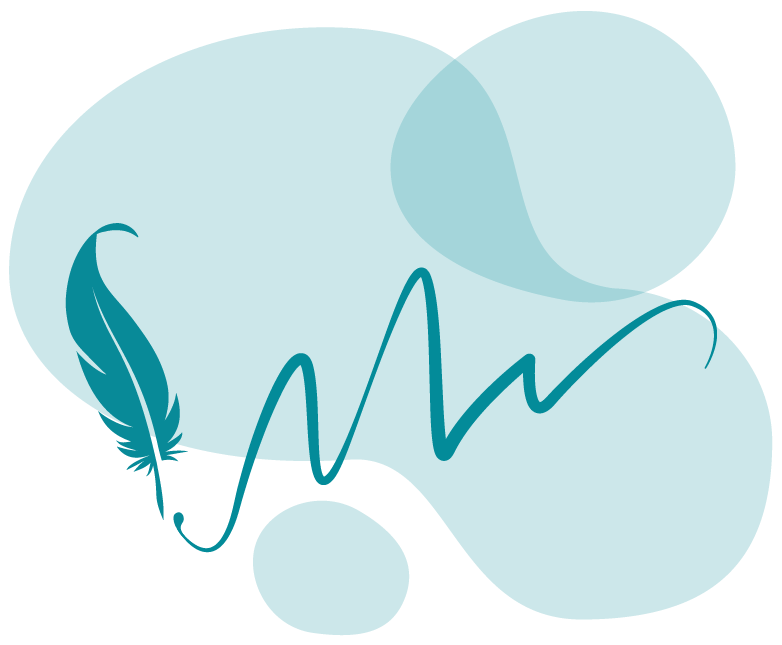 Real-Time Coaching and Feedback
Our teachers provide active support as you are reading. You'll find the experience is much more than "just practice."

Double-Linking and Boosting Your Energy
Our teachers can connect with the same person in the spirit world at the same time you're connecting. And when needed, they may boost your energy while you are connected, to help you make a stronger connection with your communicator.
This way, they can see how your communicator is connecting with you. They can help you detect when the spirit communicator is trying to provide more info than you are receiving.
Catching Shifts In Your Language
Our teachers pay close attention while you're reading. When helpful, they will bring your awareness to:
the clair(s) you are using (or not)
distinguishing between speaking with a loved one or a Guide
when you are going into your head
when you may have shifted away from the medium connection and into a psychic connection without realizing it
Help When You're Stuck
Everyone goes into their head sometimes. Or, you just don't know where to go with your communicator. You don't know what to say next.
Our teachers will help nudge you or give you a suggestion to deepen the conversation with the communicator.
And, if needed, they can help you understand and convey the communicator's personality.
Deeper Connections
Every connection can be a deep, two-way conversation. Our teachers provide opportunities and suggestions to deepen your connections. That way, you'll elicit more detailed evidence and messages. We work with each individual at their own level, even within the same circle session.

We Want You to be YOU
Every medium has their own uniqueness and individuality. We celebrate and encourage that! We're not out to make you a carbon copy of an instructor.
We want you to remain the individual you truly are, serving Spirit in your own authentic way.

Three More Reasons to Join Our Mediumship Mentoring Circles


1. The Positive Vibe
In everything we do at Whole Medium Academy, we set a tone of mutual respect, support and camaraderie.
Our circles are a safe, non-judgmental space, ideal for learning and growth. We are here to assist in your spiritual unfoldment ... egos need not apply! :-)
And, while this is sacred work, we still have lots of fun while learning!
2. An Intimate Setting
Each circle meeting has a maximum of 10 participants. With 1 to 5 participants, sessions are one hour. With 6 to 10 participants, sessions are two hours.

3. Continuity for Best Learning
Sharon's group is run only by Sharon. Amy's group is run only by Amy.We do not rotate instructors, and you won't experience inconsistent methodologies.
Develop your spiritual abilities at your own pace
Q & A time at the beginning of each meeting
Support and community with like-minded people


How It Works
Below, you'll sign up for WMA Circles through Whole Medium Academy.
Once that's done, your WMA Circle "curriculum" will include purchase links for Amy's circle and Sharon's circle.
Using either link, you'll select the date you want to attend, and purchase your seat for that date.
We encourage you to create your own individual goals, and come to Circle prepared to work towards them during session.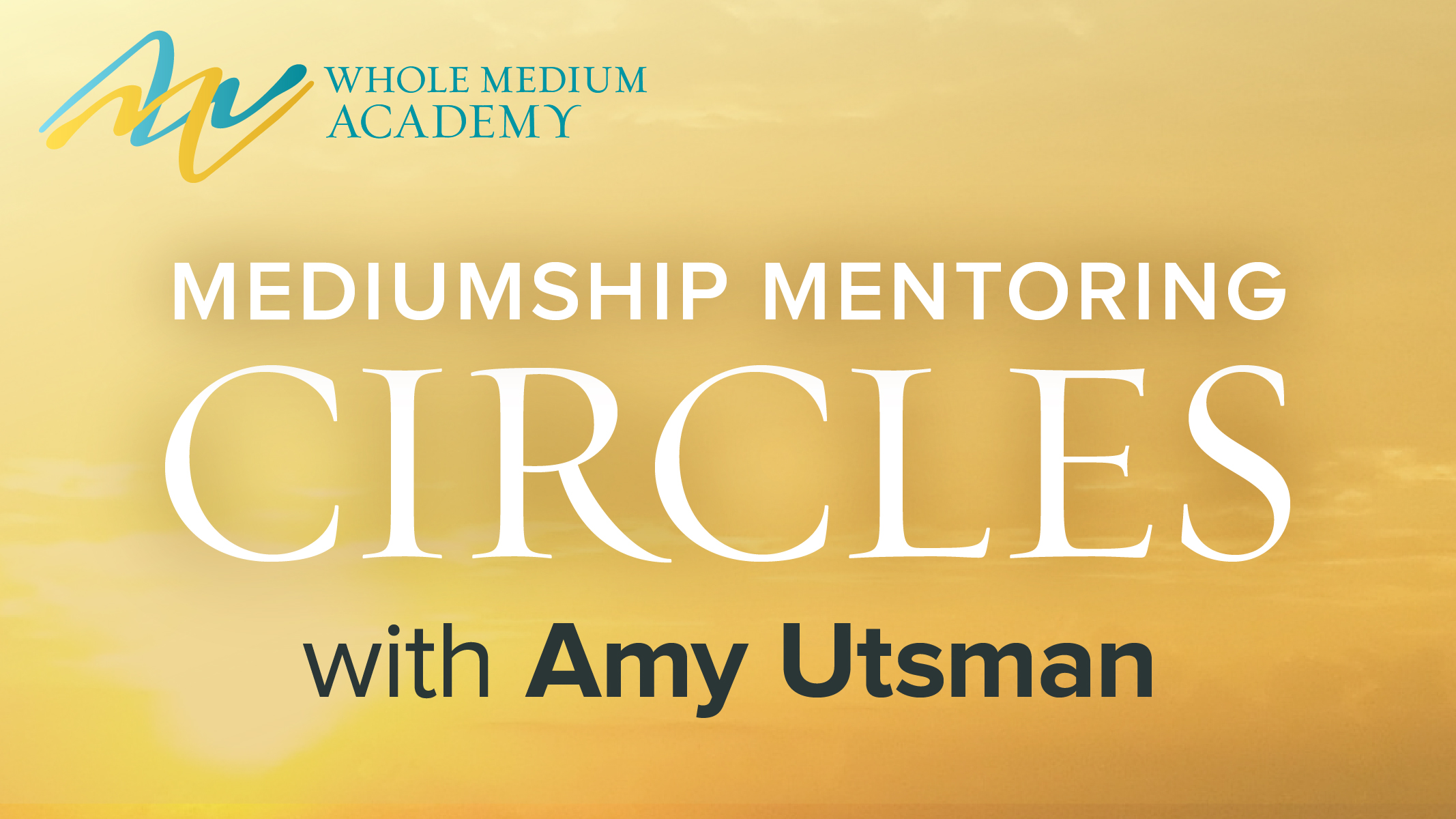 "I have grown so much as a medium"

Amy provides a safe space for practicing my mediumship. She is there offering guidance and encouragement the entire way. Unlike some circles I have attended, Amy always offers words of advice and lessons that can be applied immediately to the situation. Through her courses, I have grown so much as a medium and am so grateful for her continued support on my path.
-Emily Minton

Mediumship Mentoring Circle with Amy Utsman


Amy's circle meets on selected Thursdays at 12:00pm Eastern Time.
Each session is $25.00

Amy specializes in working with intermediate and advanced students, but all levels are welcome to join.
Choose Amy's circle if your primary goals include any of the following:
Deepen your mediumship connections
Isolate and strengthen your individual clairs
Grow your confidence and flexibility in working with all kinds of communicators in the Spirit world
May be exploring semi-professional or professional path in mediumship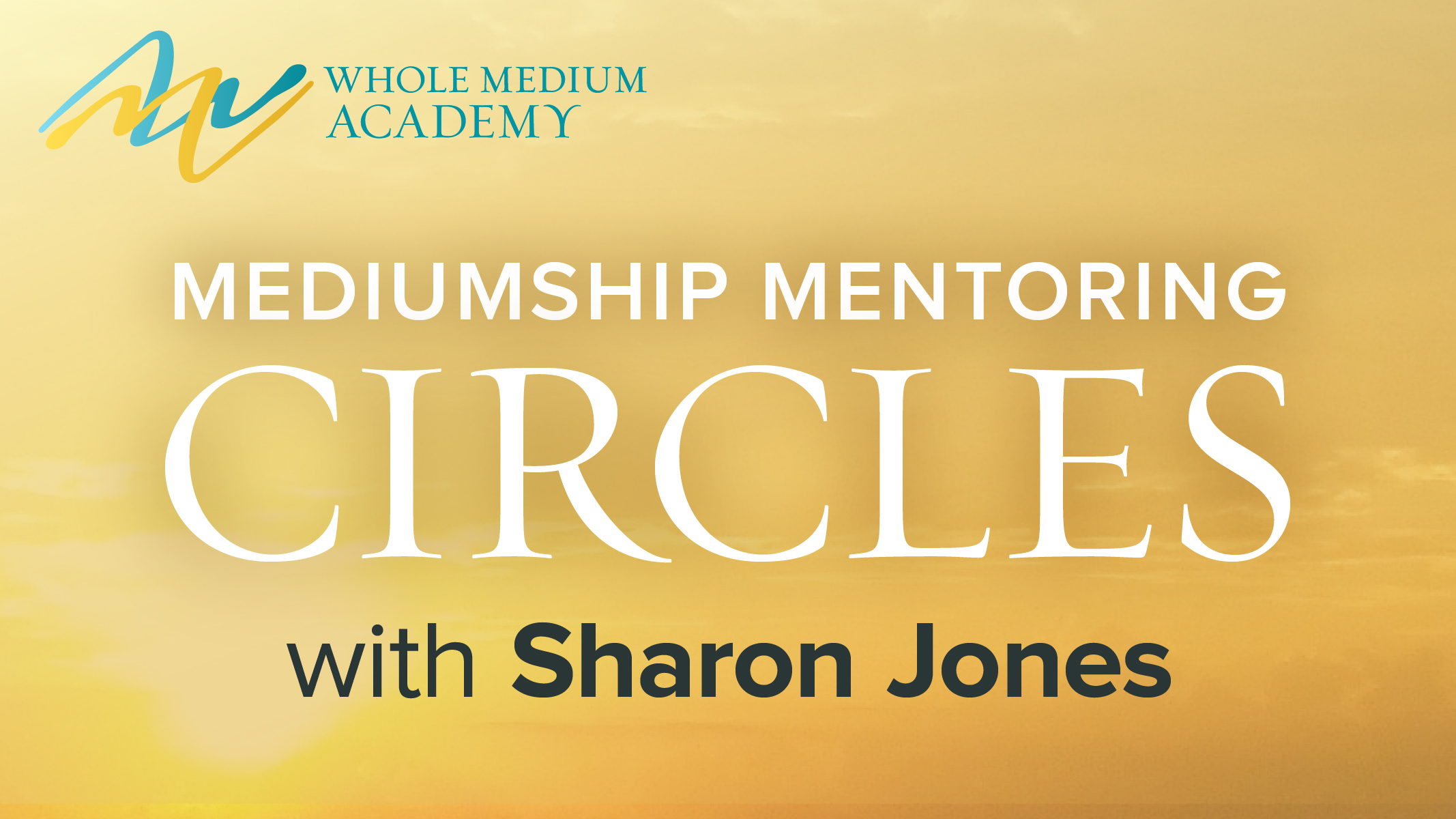 "Confident and inspired"

I have had the pleasure of being a student of Sharon's for the last two years and I hope to have twenty more.
Sharon is an excellent and intuitive instructor who draws on her extensive knowledge and experience to educate, guide and challenge her students in a very safe and supportive manner.
I always leave her development circles feeling confident and inspired.
Sharon encourages her students to trust their intuition and to honor their unique expression of mediumship while always maintaining a high degree of ethics and professionalism. She truly wants each and every student to succeed and reach their full potential and it absolutely shines through. 
-- Heather


Mediumship Mentoring Circle with Sharon Jones


Sharon's circle meets weekly on Saturdays at 12:00pm Eastern Time.
Each session is $25.00
Sharon specializes in working with beginners, but all levels are welcome.
Choose Sharon's circle if your primary goals include any of the following:
Connect with your own loved ones
Explore and understand your natural strengths, including the "clairs"
Grow your confidence in being able to connect and to hold the connection
Learn how to build two-way communication with communicators from the Spirit World

Frequently Asked Questions


How do I join a Circle session?
First, you need to register into Circles via Whole Medium Academy (see below).
That will provide the information you need to purchase a session with Amy or Sharon.
Be sure to check your Spam/Junk if you do not receive our email.

Can I Switch Between Amy's and Sharon's sessions?
Yes. You can switch at any time -- and you can switch back again. Or attend both! We want you to find the best fit for your development.



Is it Better to Join Circle or Take a Class?
Well, yes. :-)
You can start either way, and you can participate in Circle while also in a class.
We think doing both is the best way to accelerate your skill development, whether it's just for you, or you're thinking of a semi-professional or professional path.



Can I get a refund if I'm unhappy with my purchase?


Typically we do not provide refunds for circle sessions.
If you attend your first Circle session and are unhappy with it, please speak directly to your Circle leader, and they will work with you to resolve your concern.
As stated in Teachable's Terms of Use, these sessions are not covered by Teachable's 30-day student refund policy.
How Do I Know if There's Still Space for Any Given Date?
The purchase links will take you to a calendar of available dates. If a session is already sold out, it simply won't appear as an option.