Nancy P. Scheel
Coach and Energy Psychology Practitioner | Co-Founder and Teacher, Whole Medium Academy | Instructional Design Specialist

Nancy specializes in working with developing and professional intuitives through teaching and individual coaching. She holds the Professional Certified Coach certification from the International Coach Federation, achieved through rigorous coach training and competency demonstration along with 2600+ hours of coaching experience. Nancy also runs the day-to-day operations of Whole Medium Academy. She earned her B.A. from Yale University and M.S. from Syracuse University.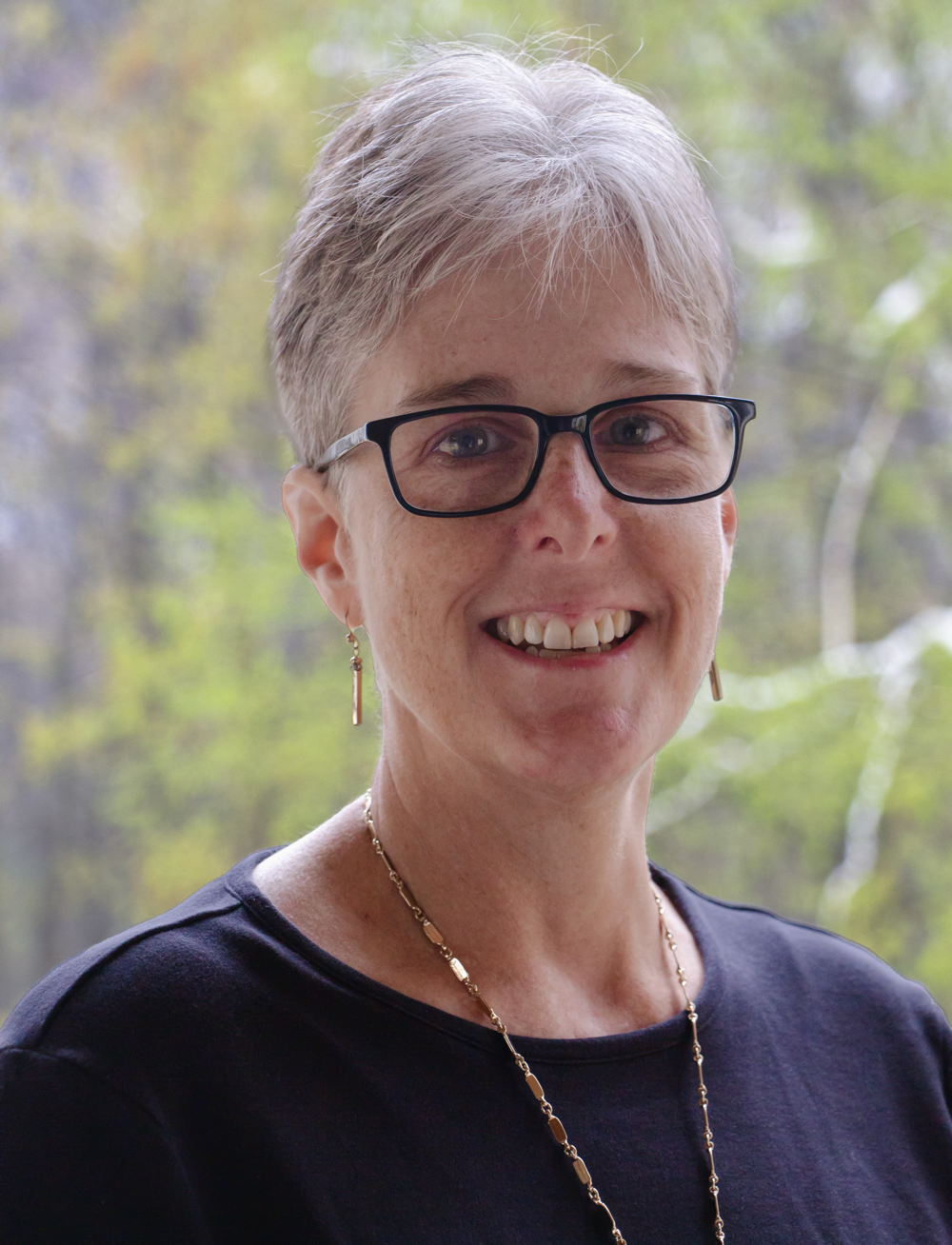 Nancy's Story

A Winding Career Path
In her early career, Nancy studied to be a professional violinist, but — by happenstance — she discovered a deep interest in helping people with their individual growth journeys. She first worked as an adult literacy teacher and later as a corporate instructional and communications specialist. She ultimately transitioned into professional coaching, helping people achieve their goals in career, leadership and life.
Enter "The Force"
Raised to have atheist beliefs, teenaged Nancy was captivated with the mythology of the original Star Wars movie trilogy. "May the Force Be With You" opened her imagination and she fervently wished that invisible energy could indeed be summoned and channeled for good! But those ideas went into dormancy for years, until Nancy's coach training program in 2004 paved the way for her to find and grow into her own sense of spirituality.
Listen to Grandma
In 2007, Nancy met her future spouse, Amy Utsman. Again, by seeming coincidence, they discovered their respective — and complementary — intuitive gifts. As Nancy explored different energy medicine practices and Amy developed into a successful professional psychic medium, Amy's grandmother predicted that one day they would bring their spheres of work together. Indeed, seeing a need for greater professionalism and ethics in the field of mediumship, they co-founded the Whole Medium Academy in 2019.
Energy Psychology for Mediums
Starting In 2019, Nancy's interest in energy came full circle as she trained under psychologist Lynn Karjala, Ph.D., to become certified in Comprehensive Energy Psychology. With this mind-body-energy framework and its techniques , along with Dr. Karjala's concept of the "critical voice" (experienced by almost everyone), Nancy now had the right toolset to support intuitive clients from all walks of life.
Today, Nancy brings her multifaceted expertise to helping individuals develop into well-grounded, emotionally healthy, skillful intuitives and healers – from avid amateurs to professionals. Through her teaching and coaching, students increase their confidence, release mental blocks, learn healthy boundaries, and embrace energy-based self-care practices.